It's one of those night's where I just feel like looking at beautiful people. Ever have one of those. So, let me show you some of the people I find appealing. Not those stupid Maxim I Would Rape Her girls, or the People's Top 10 Sexiest Men Alive types. I don't think. No George Clooney or Brad Pitt on my list. I like my guys flawed, a little more real. I think Jennifer what's her name is pretty, but she's about as bright as the lamp by my bed that I keep forgetting to change the bulb in, which totally distracts me. I can't help it. I would buy one of those dolls if a brain was not required for me. Also, not to ruin the fantasy, but one of the different circumstances for the girls below would be if I were bi, which, I'm not, but hey, fantasize away. It's not for me to judge. ;)

Ever watch the show Bones? I really love David Boreanaz.




Gerard Butler, not Gerard Butler from 300 all oiled up and shouting indecipherable shit at the cameras. Nah, not feeling that. I'm more the Gerard Butler of Law Abiding Citizen, evil plotting genius kind of girl. Oh hell to the yeah.



David Duchovny, simply put: Californication. Sexual proclivities.



Jason Statham....and oh hot damn, the accent. Bonus points!!



Jimmy Fallon, shut your mouth. There is so much to be said for a guy who can make you laugh, plus he's a doll. So damn cute in that disheveled way. So, fuck off if you don't like it.



Okay, now for the ladies...........

Smoking hot and getting hotter by the day, Jennifer Aniston



Zooey Deschannel is super innocent looking, but something tells me those big eyes have some big secrets. I think she is really beautiful.



Pink is just plain fucking hot. She rocks a serious set of pipes and she is majorly acrobatic. Uhh, hello??!!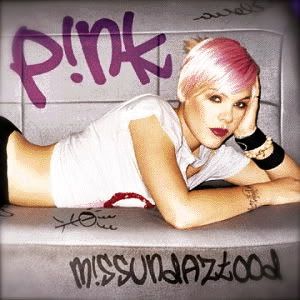 Now you have a little taste of the quirky people who I think are hotter than the average hot. Not really a post of boredom so much as a little insight into who I am without me giving you any actual information about me, which is what I almost posted about tonight. Some generic 10 Things You Don't Know About Me sort of thing. But as I started to type it, I realized how truly disinterested I was with sharing the minutia of my life with people who probably weren't interested in hearing it. So, instead, you got the hotness. You're welcome. Now, off to work or play or whatever it is you do after reading this lovely little cluttered page of mine.

I am off to crawl in bed next to someone who looks suspiciously similar to Jason Statham, and no, I promise I didn't do that on purpose. ;)